2018 Las Vegas Diocesan
Conference
Hope Grows Here –
Crece La Esperanza
Our 2018 Conference logo names our theme and calls us to embrace the words of the prophet Jeremiah in chapter 29, verse 11: For I know well the plans I have in mind for you – plans for your welfare and not for woe, so as to give you a future of hope.
In the background is our cityscape with the asphalt of Las Vegas Boulevard below. Breaking forth from the asphalt is a flowering plant – new life – encompassed in rays of light.
As we approach the one year anniversary of the tragic events that took place here in our city on October 1st, the Roman Catholic Church of Las Vegas comes together because we know that united in Christ, we are all one. This is our mission, this is our Baptismal call, this is what we believe, Hope Grows Here - Crece La Esperanza.


Las Vegas Diocesan 2018 Brochure

Las Vegas Diocesan 2018 Program Book

The 2018 Welcome video
2017 Las Vegas Diocesan Conference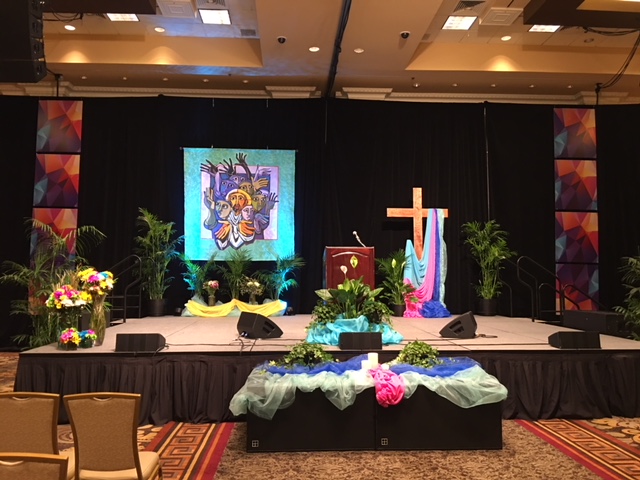 Watch the 2017 Conference Highlights Video.

Plan to Join us on Sept 7-8, 2018!